This guide will detail installing Indigo for Revit on your computer. Revit 2014 or newer must be installed first so that the installer can auto-detect the installation location.
The first step in the install process asks you to agree to the Indigo for Revit licence terms. Once you've read this, click the Install button; you will need an account with Administrator privileges to continue.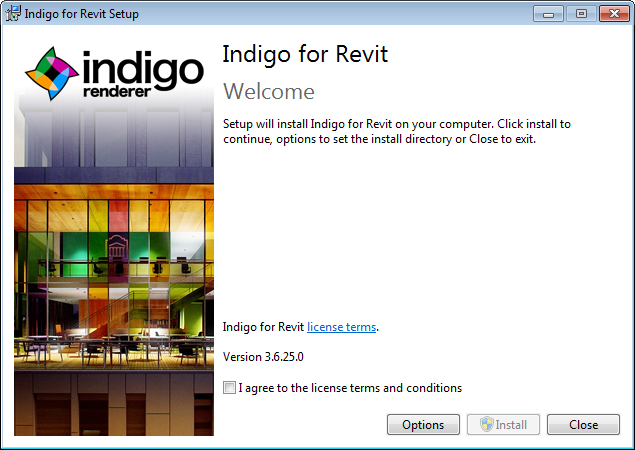 The first part of the installation process is installing the main Indigo Renderer application, so its installer will launch as part of the overall Indigo for Revit install process.
For more information on installing Indigo, please see the relevant manual section.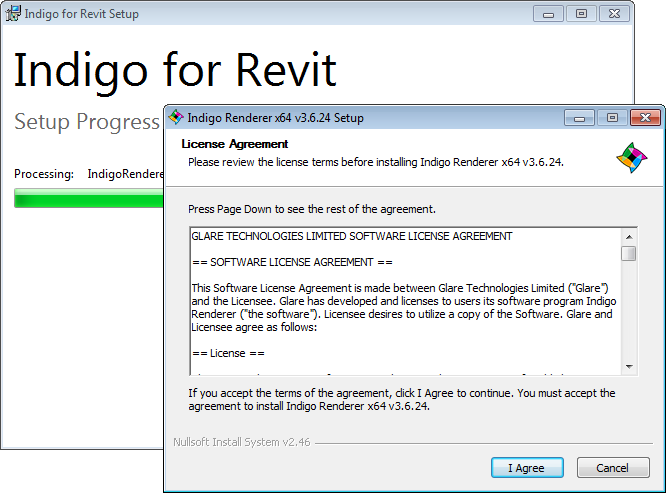 Once Indigo has been installed, the Indigo for Revit installer will look for Revit installations and offer to set up the exporter addin for each: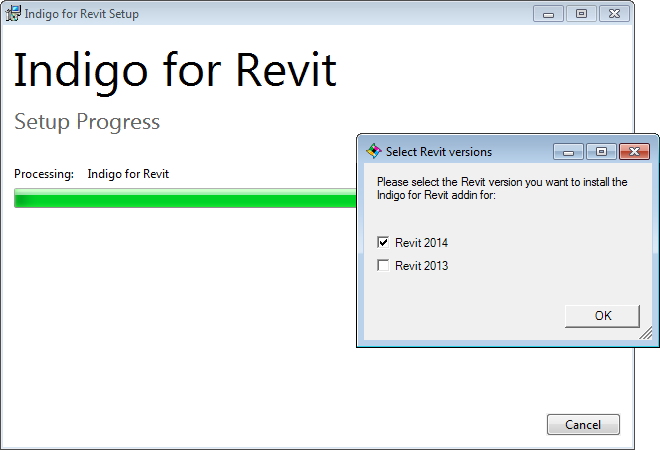 After this has completed, Indigo for Revit will have successfully installed and is ready to be used.