hey guys
starting a new project, i'm going to be trying my hand at a more detailed interior, especially with regards to lighting.
my goal is something similar to this:
so far i am done with the stairwell, although a bit steeper than in the pic i think it came out nice: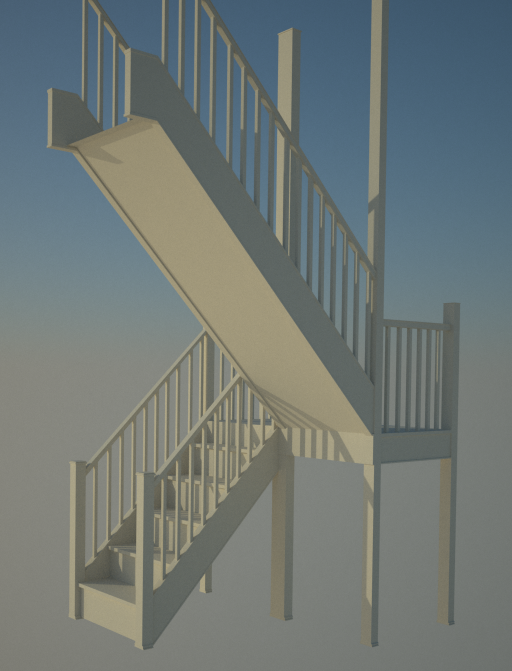 i have one problem that keeps on rearing its ugly head, lighting. i need someones advice. i am going to be using both mesh lights and a exterior sun, whenever i use an ext sun i never know weather to use linear or Reinhard, mainly because with Reinhard u lose the control of ur mesh lights. also how come whenever i use an exterior sun i can NEVER get the sky to show up, its always just an oversaturated white light coming in through the window (cant see anything outside).
could someone please suggest settings for both the sun sky and tone mapping that could help me overcome these troubles...?
all help greatly appreciated.
greetz
mat