Hi all,
I am very happy with the plugin but i have difficulties to simulate direct sunlight in the interior.
It seems that if you turn on the 'sun-sky' that indeed it renders with sky, but it doesn't show sun light. This results in blueish output as if it was a overcast day.
Should we make an extra emitter to simulate the sun?
Here is the output i get:
This is a version with artificial light from spots: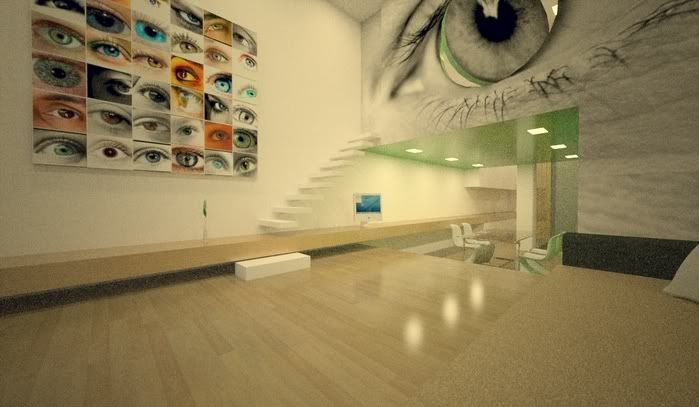 ...and a version with meshlight assigned to the window surfaces (blackbody 3500 K):
Could someone 'shine a light ' on how to make it a sunny interior?
Thanks,
kwistenbiebel