The emission parameter multiplies the Base Emission to produce effects such as TV screens, where the brightness varies over the surface of the screen.
An emission scale parameter is available to scale the emission of the material by a given amount. Various photometric units are available.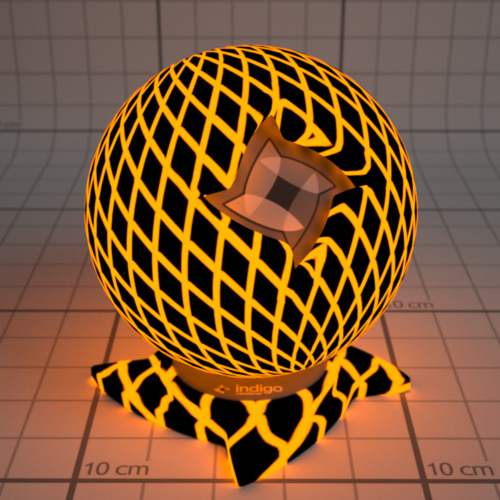 An example material with a 1500 Kelvin blackbody emitter, modulated by a grating texture.
Materials which have an emission attribute:
Diffuse
Phong
Specular
Oren-Nayar
Glossy Transparent
Diffuse Transmitter