Oren-Nayar materials are another generalisation of the basic diffuse material type, except unlike Phong which generalises to shiny surfaces, Oren-Nayar generalises to rougher materials.
The appearance is quite similar to diffuse materials, but with less darkening at grazing angles; this makes it suitable for modelling very rough or porous surfaces such as clay or the moon's surface.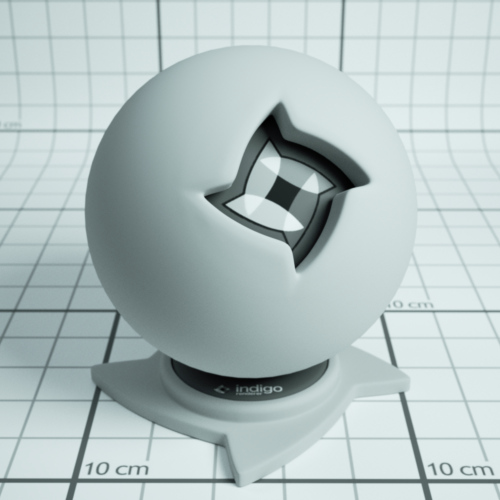 Sigma: Controls the roughness of the material. A higher sigma gives a rougher material with more back-scattering. The default sigma value is 0.3, and values higher than 0.5 primarily cause energy loss / darkening due to strong inter-reflection. A value of 0.0 corresponds exactly to diffuse reflection.


From left to right: Diffuse material, then Oren-Nayar with sigma values 0.0, 0.2, 0.5, 1.0.
Attributes:
Albedo
Bump
Displacement
Base Emission
Emission
Layer