The diffuse transmitter material simulates a very rough transmitting material, which reflects no light back outwards. For this reason it is normally blended with a normal diffuse material to model surfaces such as curtains or lampshades.
It is meant to be used on single-layer geometry, and although it does not have an associated internal medium by default, it is possible to use one.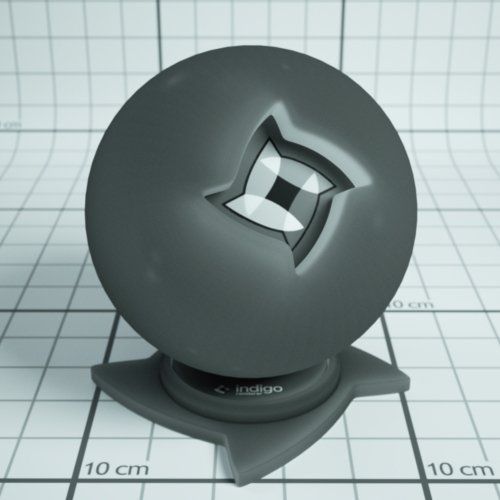 An example of the diffuse transmitter material on its own.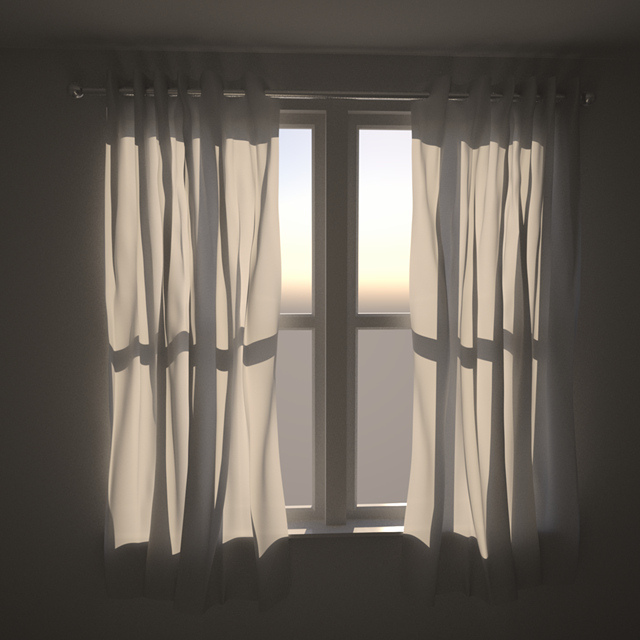 A blend between diffuse transmitter and normal diffuse materials to simulate the appearance of a curtain.
Attributes:
Albedo
Displacement
Base Emission
Emission
Layer