Specular materials are idealised materials which refract and/or reflect as in classical optics for perfectly smooth or flat surfaces (e.g. mirror-like reflection).
A specular material can either transmit light, as is the case with glass and water for example, or not as is the case with metals. This behaviour is controlled by the material's "Transparent" attribute.
If a specular material transmits light, it will enter an internal medium whose properties define the appearance of the material (such as green glass, which has absorption mainly in the red and blue parts of the spectrum). For more information on this please see the correct glass modelling tutorial.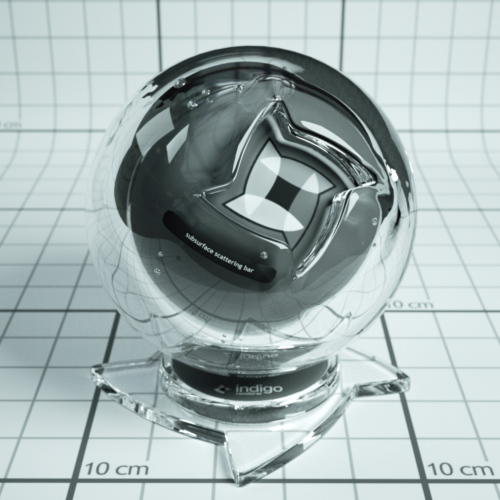 Transparent: If enabled, it allows light to pass through the material. Otherwise only reflected light is simulated.
Attributes:
Albedo
Bump
Displacement
Base Emission
Emission
Absorption Layer Transmittance
Layer
Internal Medium