Rose Quartz
Author

Required

Indigo 3.0+

File size

1.66 MB

Created

2011-01-26

Favourites

1 people

Votes

4.7 stars by 3 people

Downloads

3427

Category
Browse materials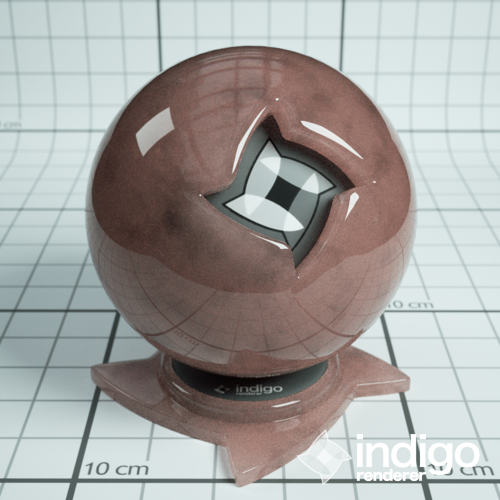 1) IOR and Cauchy B from:
http://refractiveindex.info/
CRYSTALS etc.
SiO2
* n @ 0,589 µm
Ordinary ray n = 1,54422
Extraordinary ray n = 1,55332
* n @ 0,431 µm
Ordinary ray n = 1,55426
Extraordinary ray n = 1,5637
----
=> Cauchy B = ((0,589*0,431)*(0,589*0,431))/((0,431*0,431)-(0,589*0,589))*(n@0,589µm-n@0,431µm)
=> IOR (Cauchy A) = n@589nm - (Cauchy B/(0,589*0,589))
I take average from Ordinary and Extraordinary ray (Uniaxial crystal)
2) Absorption from:
http://minerals.gps.caltech.edu/FILES/Visible/quartz/rose.mt
LOG(1/(1-x)) = Z
from http://minerals.gps.caltech.edu/FILES/Visible/quartz/rose.gif
@ 500 nm Abs = 0,636 but from data file Abs = 0,4153536
=> 0,636/0,4153536*Z*100
! But i like more lighter Rose Quartz so i divide values
3) SSS is testing result of different values.
High scattering coefficient spectrum value needs Bi-dir with MLT to render (bug image gets brighter and brighter),
but if that's not the case with lower SSS then use path tracing with MLT.
For more transparent look go from g spectrum 0,77 to (0,85 - 0,95)
and lower scattering coefficient spectrum value down from 718.
4) Preview rendering setings:
metropolis true
max num consec rejections 30000
bidirectional true
super sample factor 3
hybrid true
ray origin nudge distance 1e-6
aperture diffraction true
Log in or join
to leave a comment.