Dirty Water
Author

Required

Indigo 3.0+

File size

1.87 KB

Created

2010-04-26

Favourites

1 people

Votes

4.5 stars by 2 people

Downloads

3284

Category
Browse materials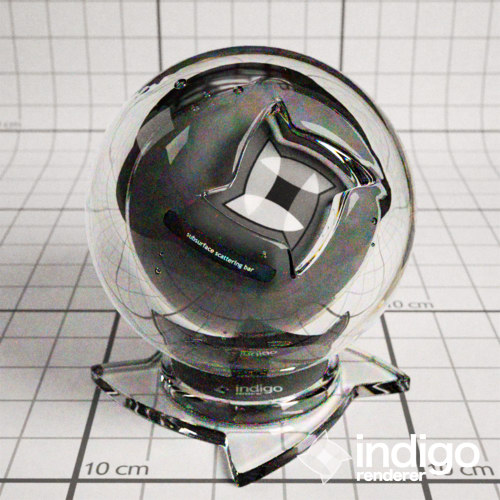 "Dirty" water, or water with suspended particles in it. Has tabulated spectrum absorption and SSS values in it, taken from a research article graphs.
Has a more brown'ish hue to it in large volumes, than the other clear water material that is up here.
I just left the SSS phase function as uniform, but from what I read, water has mostly forward scattering, but this is not pure water.
There is also 0.0013 of disperson (cauchy b) which is probably better turned off in large pools of water to speed up render time. And turning off SSS can help as well.
I suggest you use Bidirectional MLT for rendering, max number of consecutive rejections at 1000, large mutation probability 0.25 - 0.33, max change of
0.0075, and keep number of bounces around 1000, otherwise it will take forever to clear and stay multi-coloured looking!!!
The caustics show up a lot quicker with the above settings especially when used in a large pool of water. You will be able to see the caustics at the bottom
of a pool, through the water. Though it can take a good 4000+ samples per pixels to get them all...
And you have to use real dimensions and correct scale.
Oh yeah, bump mapping on the surface the water is sitting on, will slow down the appearance of caustics and the indirectly seen surfaces....
The preview image has only been rendered up to 600spp
Log in or join
to leave a comment.