Terracotta tile floor "Vintage Handbaked"
Author

Required

Indigo 3.0+

File size

10.2 KB

Created

2010-02-19

Favourites

3 people

Votes

4.9 stars by 12 people

Downloads

5826

Category
Browse materials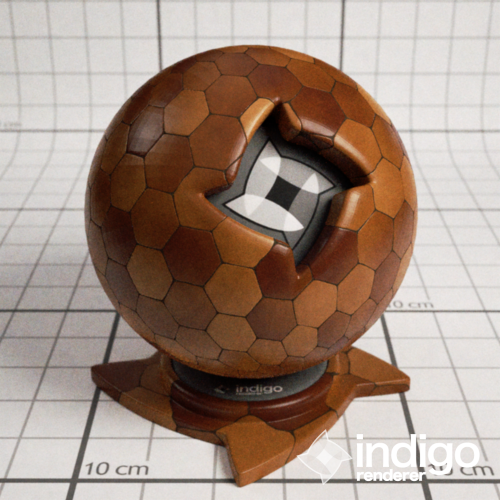 Full procedural material for vintage handbaked terracotta hexagonal floor.
It usually looks better on a real floor than on the preview scene :
http://www.indigorenderer.com/forum/viewtopic.php?f=23&t=8244&p=92678#p92678
This uses quite strong deplacement and needs a lot of polygons to look right.
Recommended values for a 10cm x 10cm UV tiling on a 10cm x 10cm grid mesh :
<normal_smoothing> : false
<max_num_subdivisions> : 8
<view_dependent_subdivision> : true
<subdivide_pixel_threshold> : 0.005
<subdivide_curvature_threshold> : 0.01
<subdivision_smoothing> : false
<displacement_error_threshold> 0.00002
Bump only version coming soon...
Comments
Log in or join
to leave a comment.