Rough_concrete
Author

Required

Indigo 3.0+

File size

820 Bytes

Created

2015-11-09

Favourites

1 people

Votes

5.0 stars by 1 people

Downloads

2061

Category
Browse materials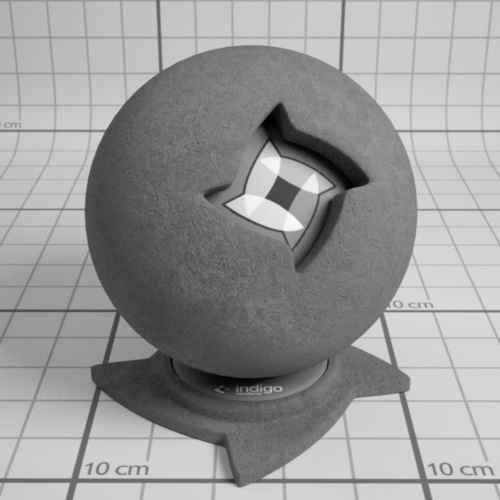 Fast scripted (Winter/ISL), volumetric (UV independent) material mimicking concrete with no finish.
The user can control the tone (bright/dark) with a slider in the albedo shader editor.
All shader editors have a 'Scale' parameter, I recommend setting details small enough so their fractal-ish nature is concealed.
The exponent shader creates a texture-space and time consistent set of reflective points to figure silicates. Switch the shader off if that annoys you, or go Oren-Nayar .
Log in or join
to leave a comment.