Another test using my technique: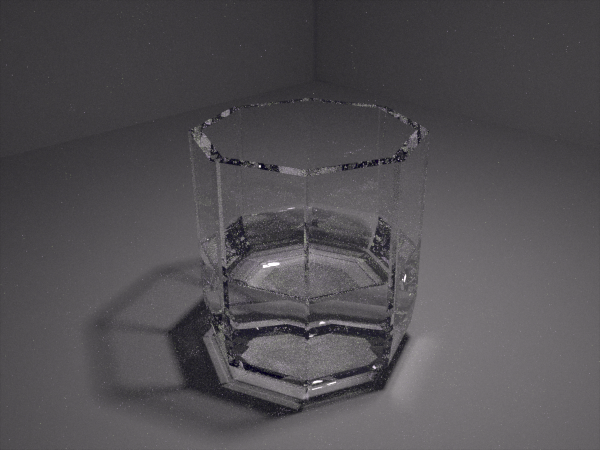 I'm looking at a glass full of water right now, and it seems to roughly match the refraction effects.
Need some kind of more accurate test.
Lego's model is good, but can someone make me a smooth glass?
I don't have any polygonal glasses like that here

Note that the glass+water object has to have the 3 material areas as i described!