I read something in regards to this topic a few weeks ago but I was wondering if some of you could help me understand better why these specs show up and what would be the remedy for it. It seems that I have only noticed them show up when I am rendering glass objects while utilizing the sun as the main light source. Mind you, this was my first attempt at creating a whole scene with flooring materials and light sources. What can I do to get rid of these "fireflies" if that's what they are called? Any ideas on settings would greatly be appreciated.
This was a model of a relay that I had some fun with. I let it render for 72 hours. Notice the specs. Also, the metal terminals have lost their shiny metallic look. Not sure why.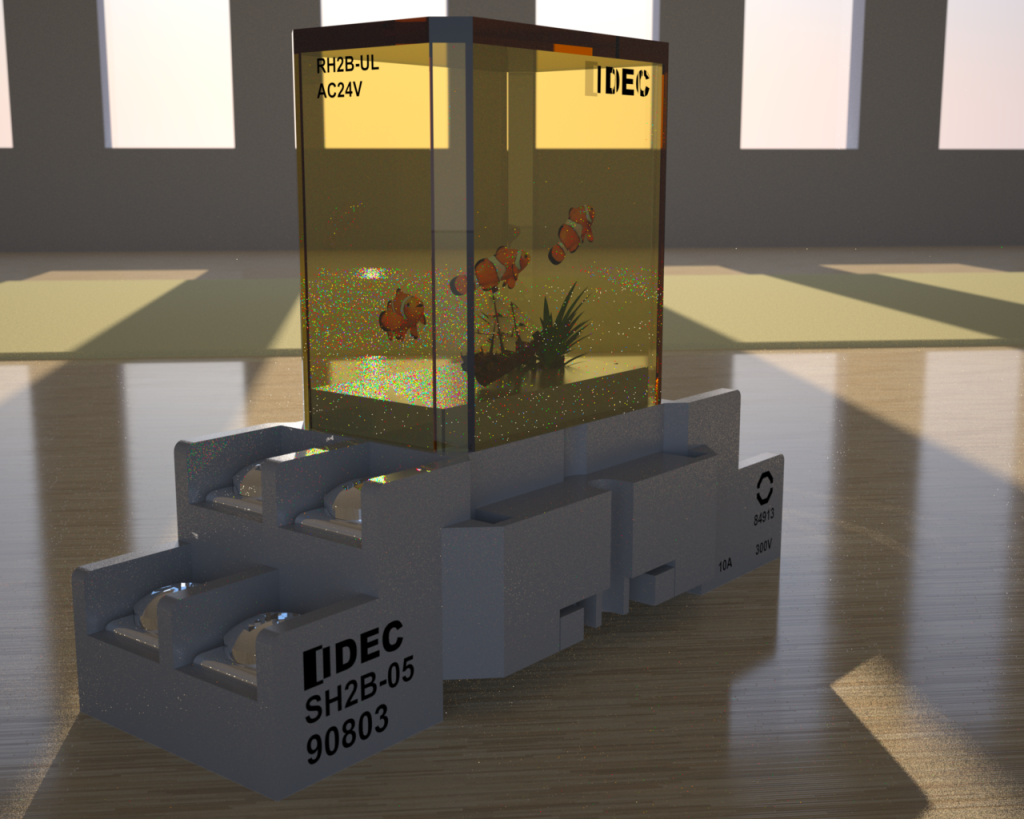 Here is the same model but rendered using a quick studio. There are no specs here. I am wondering why only when I am using the sun as a light source these show up? Also, the terminals show up like they are supposed to (shiny metal)
Thanks in advance for any tips and advice. It is greatly appreciated.