3D surface emitter V 1.5
Author

Required

Indigo 3.0+

File size

750 Bytes

Created

2013-07-24

Favourites

0 people

Votes

5.0 stars by 1 people

Downloads

2529

Category
Browse materials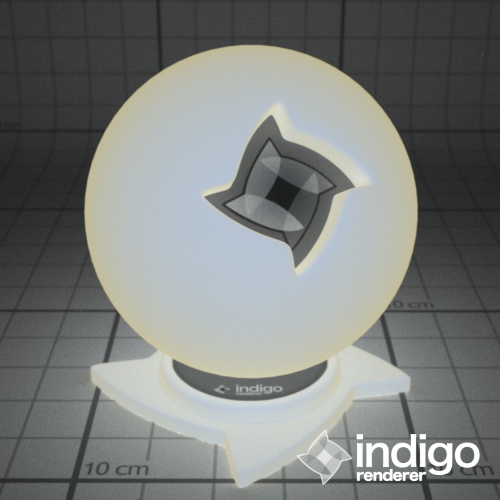 A surface emitter material adequated for 3D surface emitters.
ISL code goes on the emission section. Version 1.5 of the material adds two color parameters, "EdgeGlowing" and "CenterGlowing", plus the "Power" parameter to mix these two colors. It allows more artistic control over the emitter look.
Material is diffuse type, could easily be converted to phong to add some specular reflection.
Comments
Log in or join
to leave a comment.