Coated copper
Author

Required

Indigo 4.0+

File size

1.88 MB

Created

2013-02-08

Favourites

1 people

Votes

5.0 stars by 1 people

Downloads

3483

Category
Browse materials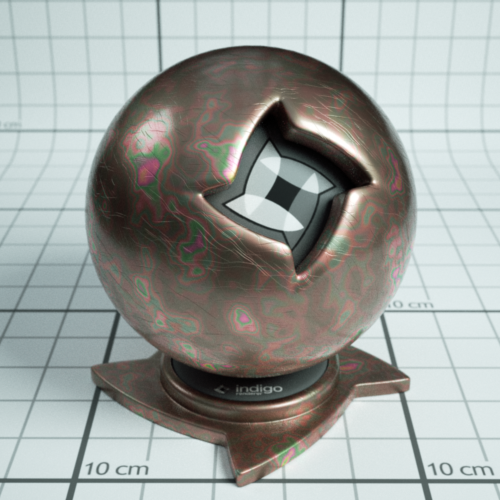 A copper material with a coating. The coating could be an oxidation layer.
Has interference and also a bit of absorption in the coating so that it's not too bright.
Requires a recent Indigo 3.6 verison.
2nd sep 2013 - Updated to look a bit better and render faster.
Comments
Log in or join
to leave a comment.